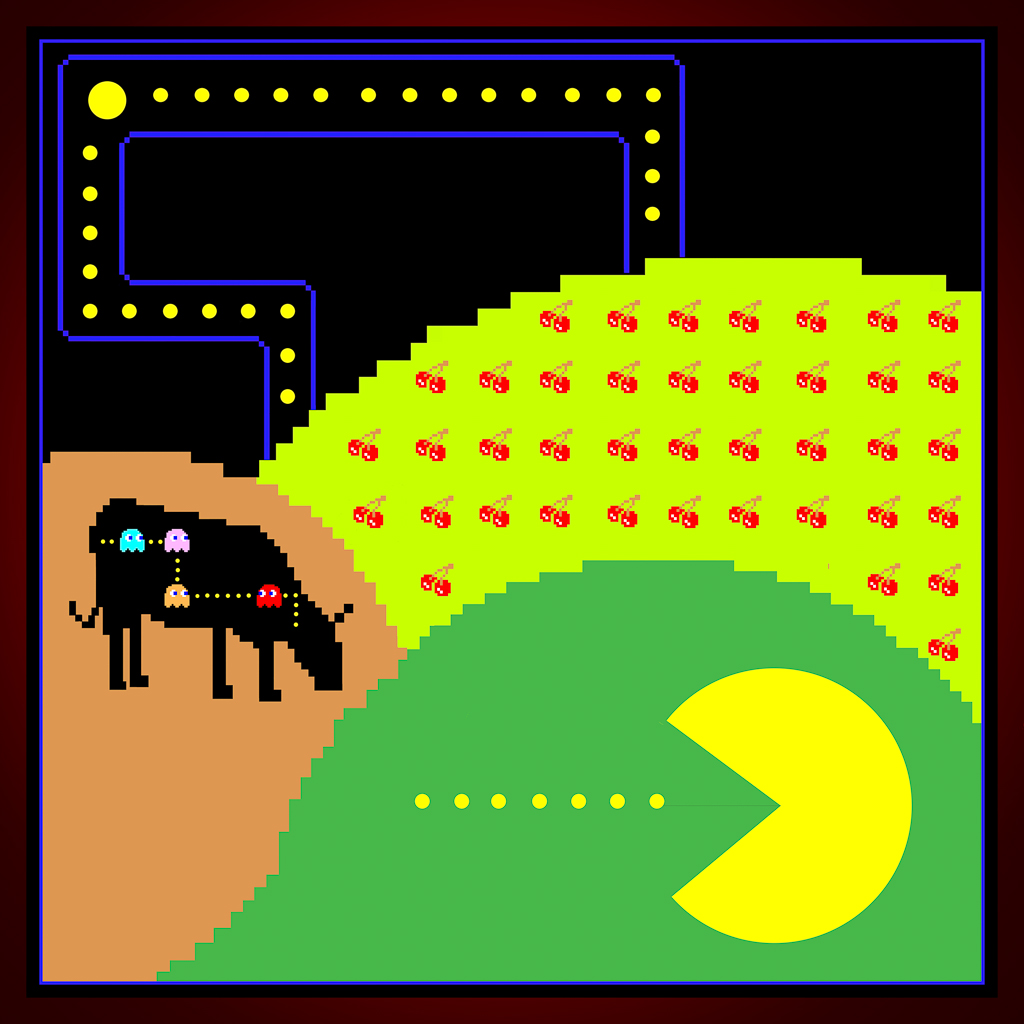 October 2016 marks the 36th Anniversary of the release of PacMan in the United States.
It's hard to believe it's been that long – it makes me feel quite old!  I have fond memories of playing PacMan in the local pizza parlor.  While the version for the Atari 2600 made it easier and more convenient to play, there's nothing like being in an arcade playing the original.
I had to pay homage to this fantastic game for a Cow A Week project.  It was a fun challenge working with a limited pallet and other than PacMan himself, I used blocks to capture the feel of old graphics.  A little searching on the internets resulted in a couple great websites for color and historical references.  They were most helpful in getting the colors right on the ghosts.  Blinky was easy but Pinky, Inky and Clyde weren't as obvious 🙂
Can you hear the wackawackawacka gobbling sounds?