Happy Easter Bunny Season!
I've been a bit busy or away from the computer the last week, and on top of that, I wrenched my back. But it's on the mend and I carved out a few minutes to draw a fuzzy bunny. Today's doodle is brought to you by the watercolor brush. I don't use it much for work projects, usually  that requires a more precise brush.  So, I wanted to play with and have some fun. I have yet to meet a precise bunny, especially not an Easter Bunny a few days before the big holiday. Have you?
This is one I wished I had more time. Finding the right shades for the grass took longer than I expected, and I'm still not quite happy with them. But five minutes comes quickly, and I still like him. 🙂
If you are traveling this weekend, I hope you have a safe trip and nice weather. Not surprisingly it may rain here on Sunday. After years of drought, I'm grateful for the rain… but I'm also ready for a few warm spring days. It was COLD today and windy. Mr. Bunny, however is quite happy to bounce around in the green grass. There definitely is a bumper crop of bunnies this year. I cannot drive a mile out of town without seeing about a dozen bunnies.
Easter Bunny, Doodle#7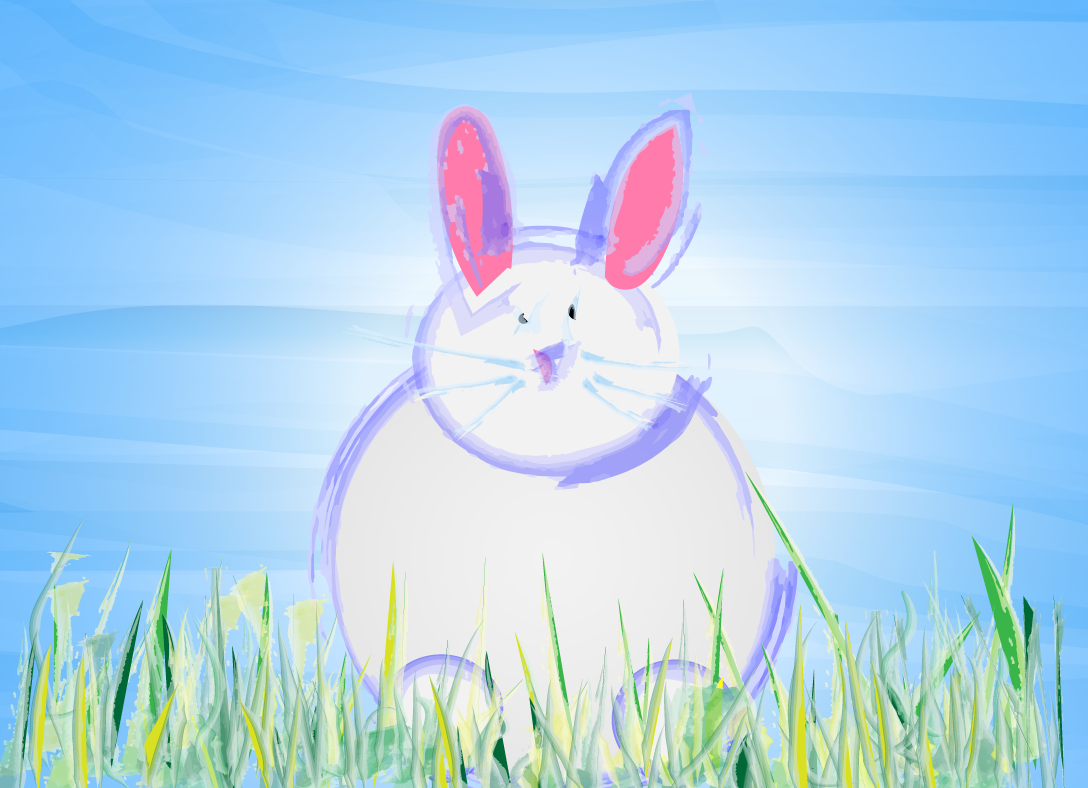 See all Doodles by clicking at left
Or sign up and get a weekly update of cuteness in your inbox no more than once a week.