The end of year is the time we all tend to ditch the old and bring in a new better year. We make resolutions and even keep some of them. The end of the year is also a good time to take a look at your website and see if improvements are needed. Many businesses take a "set it up and go" approach and this can be a mistake. Our businesses evolve, our customers evolve, our employees evolve, our website should reflect that. Below are items that should be reviewed on a regular basis to improve your website. I could have added another 10 or 20, but these I feel are most important to most businesses.
The list ranges from technical to non-technical. The technical may require the help of your web designer and/or marketer if you do not handle all of the web maintenance yourself.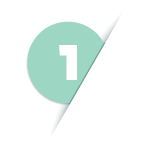 Is your Information Current?
You'd be surprised how many websites I come across that has outdated information – check the following:
Business Hours
Phone
Address
Prices
Products & Services
Email
Employees
Photos
Ideally these are things that would get updated as they change, but one more review at the end of the year can catch what gets missed. One other area to review is who has access to your website. Do you have multiple users? Did you give your login credentials to someone? If you don't remember or they no longer need access, update your password or remove them as admin to your site.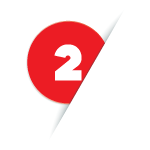 Is Your Business Clear Immediately?
Have you ever gone to a website and left with no idea what that business did? In some cases they are such a niche business that only those that need their service will understand the site, but more common businesses' websites can be too vague or buried under slick videos that don't explain anything. You only have a couple of seconds before a viewer will give up and move on, or stick around to keep reading. It's not necessary to cram every little thing you do in the top of the first page, but make it clear that you are a Contractor, Transmission Repair Center, Italian Restaurant, Quilt Store, etc. If you're a Quilt Store, have images of fabric, thread, etc not a torn apart transmission!
As businesses develop and evolve over time it's common to just keep adding the new stuff and not remove the outdated. Often business owners are the worst person to have look at this because they are too close.  If you built the site yourself you are even more vested and less objective – and that's natural. This can also happen if you don't stay in touch with your web designer or give them the full information about your business when they develop your site.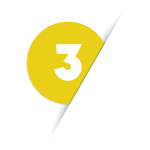 Review your Analytics
Google provides a powerful analytics tool – set it up and use it! Like everything else, review and update it as needed. Even the basic analytics reports provide valuable information on your site visitors –
where they are from
what they do on your site
how long they are there
how they found you.
With a little more effort it can be combined with your email marketing, social media and more to provide powerful metrics for your business. It can show possible flaws in your website, if a high percentage of buyers exit the cart without checking out, that can indicate a problem with the checkout process, for example. Knowing how customers found you can indicate the success (or lack of) on various social media platforms, email campaigns, ads and search ranking. Advanced tracking allows you to set goals, a monetary value for conversions and easily create reports to measure the success of your campaigns.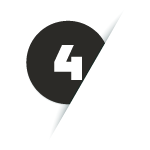 Review Your Keywords & Keyphrases
Keywords and Keyphrases are what potential customers search for when looking for your type of business. "Coffee shop in Jamestown CA" for example. This item goes with reviewing your Search Console results and leads to planning your content for the next year as part of your ongoing SEO strategy. It also feed back into step 1 and ensuring your content is current. The very short version of this is to identify your core business offerings, and then create high quality pages and posts that reflect and support those offerings while integrating what people are actually searching for when looking for your business. As your business evolves, so will the Keywords and Phrases people use to find you on the web. To use the example above, if you are a coffee shop in Jamestown, CA, you may want to be found when people search for "pastries in Jamestown CA" or "breakfast in Jamestown CA" "Wi-Fi Hotspot in Jamestown CA" and so on – assuming you offer all of these goods and services.
There is more that goes into SEO, but it all starts with quality and relevant content. Even if you don't dive all the way in to SEO, it is a good idea to explain your products and services because it's helpful to your customers! Some people like to spin SEO as some magic trick to rank high, but at the end of the day it's really just about continually improving your website to clearly describe your products and services. The better you are at that, the easier the search engines can match you up with people searching for your precise offering.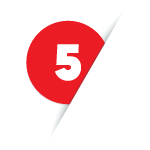 Check for broken links.
Part of SEO strategy is having inbound and outbound links, as well as links within your website. It's also important to update them as the destination link changes. An example of this may be you mention a product you are selling in a blog post back in February, but you've since discontinued it. Most people would just delete that product page and move on. Instead setup a redirect to another page – it could be a generic, "we're sorry this item has been discontinued" page, or redirect to a product category page. This accomplishes a few things. First, It takes care of all the shares, links in emails and other websites of that product and avoids the dreaded 404 error – a very unhappy experience for your customers.
Minimizing these errors help Google and other search engines rank your site. Likewise when you link out to a partner site, or anywhere, if your viewers are getting a 404 error they'll trust you less and be less likely to click the next time.
How do I check for broken links?
If you have a short one page site, it might take just a few minutes to click on all your links. If you have a larger site and blog regularly then are a number of tools to chose. Google Search Console analyzes your site and lists all sorts of issues (more on that below). There are online tools such as Site Checker Pro , Plugins such as Yoast will check for errors on your site, the pro version will create a redirect as instructed too. I use ManageWP to manage client sites, and it has a Link Checker tool built in.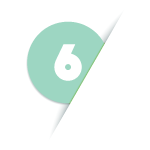 Check your Social Sites to Improve your Website
On a related note, check your social media and social marketing profiles.
Facebook
Instagram
Twitter
LinkedIn
Pinterest
Alignable
Yelp
Google My Business
Bing Places
Social sites evolve too and many offer more than just a single link to your website. Some offer place to link your scheduling/booking page, Pinterest lets you connect to your blog via RSS feed to autopin your blog posts. Also make sure your information is consistent everywhere – same business hours, phone number, address, etc.
While you're there look and see when the last time you posted or had other activity. If you rarely check a platform, then remove the link from your website to it, and consider closing or inactivating that account. If you tell people to check you out on Twitter, and the last post was in 2017, your clients will feel let down. Also if you show your social media feed on your website, think a bit about that. It's not always a good idea, in general you want your social media profiles to drive traffic to your website, not the other way around. It'll also likely slow your website down a bit. And most importantly, while you should do this anyway, make sure what you are posting on your social media is business appropriate.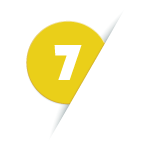 Review Google Search Console
I've referred to it in other spots of this list, but take a thorough look at your Search Console reports. (or have your web designer do it and explain / simplify for you – there is a lot of information available). There are a few key things to look at:
Top Linking Sites – This list consists of other websites that link to you. Why is this important? It can open up new business referrals and opportunities. If it's for the wrong reasons you may also want to correct that! If the top referrer is this site… you may want to take a hard honest look at your site.
Coverage – This will show you if there are issues with Google crawling your site.
Mobile Usability – This tab will show you if there are problems with your site on mobile – buttons too close, content too wide, and other issues.
Performance – There's some crossover from Analytics here, but it's presented in a slightly different way and simplified.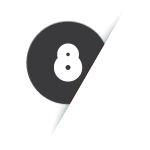 Add Fresh Testimonials to Refresh your Website
Testimonials are great and shouldn't be buried on a "testimonial page" that nobody clicks on. Sprinkle them about your site, in relevant areas. For example don't put the senior portrait testimonial next to your information about wedding photography. Adding a thoughtful testimonial next to a "buy" or "Contact us" type of call to action can help make the customer make that final decision to purchase. A testimonial that gives a specific reason why your client recommends you to others in a relatable way is so much better than "they helped me a lot". Specific, relatable and concise are the best reviews.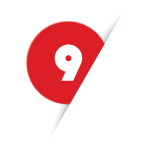 Check Your Site on Desktop and Mobile
This isn't the techy side of checking like Google will do, but how do they perform for humans? Are the fonts legible? Do you have high enough color contrast? If you want to be very precise and also check for Accessibility and structure issues then enter your website in the Wave Web Accessibility Tool.
But my main point with this items is the overall feel. Is it easy to read? Easy to navigate? Checking your site on mobile is important too – even if you use a theme that is mobile friendly, it sometimes behaves in unexpected ways. Also keep in mind that your site might be used differently on mobile than on desktop. (Google Analytics will help show this!). Not only are screens smaller, but they might be just looking for your hours, phone or location on mobile. In general, simplify on mobile.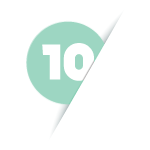 Plan Your Website Content
Regular blogging is a helpful tool to improve your website's SEO. If you're sharing that to social media it can drive traffic back to your website to read the post and hopefully they'll share it as well. Are you stumped about what to write about? Subjects can include questions you get asked often, a new product, examples of how to use your product, profiles of your customers and how they use your product or service, new trends in your industry, profile a new employee, there are many areas! One thing I've learned, when you have an idea, write it down! Keep a notebook, use a note app on your phone, whatever works for you.
Doing an occasional longer Top 10 type of post is also great – it gives you 10 more blog posts where you can expand on each item – and link back to the Top 10 list.
One thing I should add is if you don't have your site connected to Google Analytics and Search Console, do that first. Unfortunately you can't go back in time, it only starts when you authorize it to connect.
If you'd like a free website review, click here I'm happy to take an objective look at it for you, no purchase necessary.
Have questions? Please comment below or contact me. If you found this helpful, please share – and have a wonderful 2020!