Business Photography for Social Media
Are you a business owner looking to improve the look of your brand on Social Media? Photography is one of the quickest and best ways to grab a customer's attention. Having a great image is important, if you don't grab a viewer's attention in a couple seconds they will move on.
Cow and Rooster Design will be teaching a two part class to improve your photography skills. The class is geared around mobile phones, but the lessons apply to all cameras. Come and learn about composition, lighting, home studios, editing, developing a signature style as well as the best image sizes for the major social media sites.
You can come to one class or both – but there is a discount for buying both together.
If you have any questions, please call Elizabeth @ 209-432-9278 or at email here
Buy Both Classes and Save!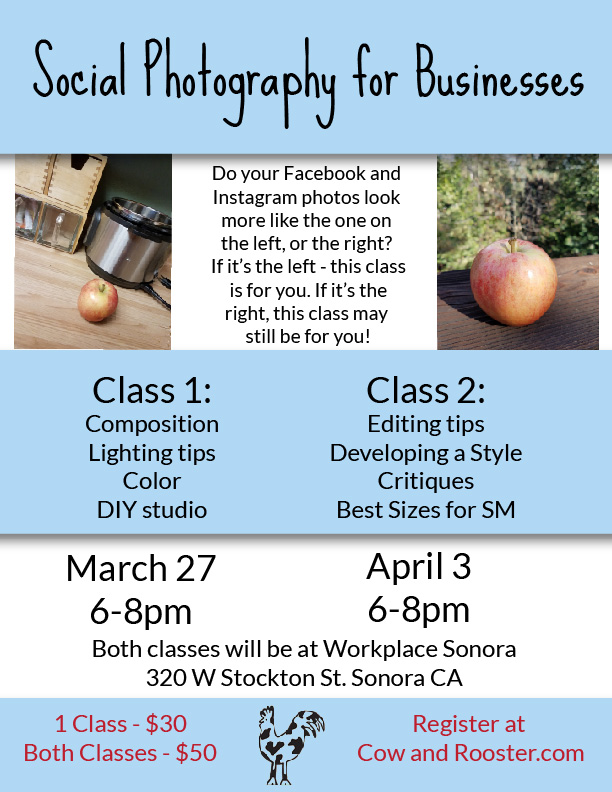 First Class - Composition, Lighting and DIY Studio Tips
Learn more
Second Class - Editing, Critiques, Best sizes for Social Media
Learn more