A year ago I participated on a super-fun-month-long project on Creative Live called #28ToMake. If you didn't participate, or you want to do it again, the videos are still there – go ahead and do it!  It consists of 28 quick and easy creative exercises to jump start creativity, collaboration and thinking outside the box.  It wasn't repeated this year (nudge, nudge, please do it next year!) but why should I let that stop me? I challenged myself to do a series of five minute doodles using Adobe Illustrator and Photoshop.
Five Minute Doodles
It gives me an "excuse" to play with color, speed up my processes, and learn a trick or two. I may horrify some at some point! The only rule is it has to be quick! The only caveat is I can sketch by hand first and/or read up on a new-to-me technique. My goal is to do this daily, but I'm not going to be super strict about it.  Stuff happens, and I want this to be fun, not work.
There will be patterns, doodles and all sorts of random things in between. Next month I'm starting a class on lettering, so that'll likely work it's way in.
Do you have a similar project? I'd love to see it – send me a link in a comment or here if you'd rather not post it publicly.
Enjoy!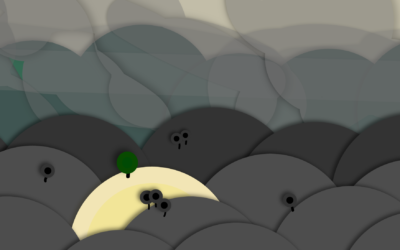 The Detwiler Fire has been burning nearish me for about a week now. I'm far enough away and mostly upwind to be directly affected, but many of my friends and favorite businesses have had to evacuate. It seems the fire fighters are turning the corner - the containment...
read more