Yelp Ads

Be found when customers need you most
Why should you advertise on Yelp?
With so many places competing for your advertising dollar, why should you consider Yelp?
A study found that 80% of consumers are searching by business category, not your business name. They're coming to Yelp because it's a quick and easy way to compare similar businesses. Running ads helps you get to the top of the stack of those search results.
Most consumers that search on Yelp wind up buying from someone they found there. And 35% of those folks purchased within 24 hours.
130 million users per month
The vast majority of those users are coming with the intent to buy.
They need a plumber, electrician, dinner, haircut, manicure, and they need it quickly.
Key Yelp user demographics
In other words, most Yelp users have disposable income
They are willing to spend on home upgrades, dining out, and vacations.
Many are also homeowners and the one responsible for repairs and upkeep.
Are Yelp ads a good fit for all businesses?
Yes and no. All business should claim their listing on Yelp. This will allow you to respond to reviews, answer questions, and provide another channel for customers to find you.
I don't think paying for ads is a fit for every business though. Like any other advertising channel, the number of searches in your market area and the number of competitors will help determine if it's a good fit for you.
Yelp also has an Upgrade Package which adds features to your profile that separate you from the competition. This can be run on its own, or in addition to ads. Two of my favorite features are removing competitor ads when someone is looking at your listing, and adding a call to action button. The easier you make it for potential customers to reach you, the more likely they will.
What industries are well suited for Yelp Ads?
In general, you'll get the highest return on investment for industries that are both competitive and highly sought after in your service area. It varies a bit by location, but the following businesses generally do well with Yelp Ads.
Home Services
Plumbers
Electricians
Landscape / Tree service
Painters
Remodelers
Personal Services
Hair dressers
Nail Salons
Barbers
Travel
Restaurants
Lodging
Travel/Tour Agencies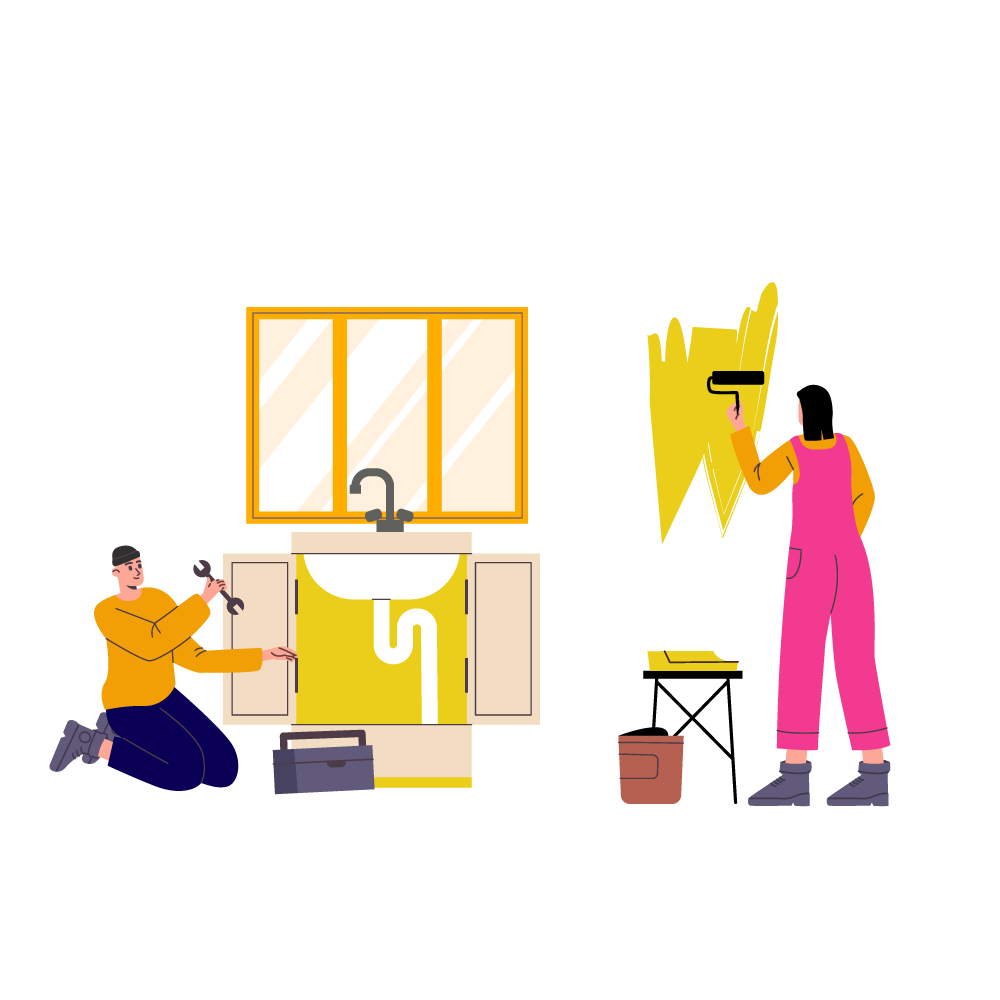 How useful are the Ad Analytics?
The analytics are a broad overview. As someone who loves detailed analytics, I wish there was more specific data. But what is provided seems more accurate than metrics from social media sites. For example, last week Yelp said 22 people clicked to go to my website, and that matched what Google Analytics showed as coming from Yelp.
What is missing, is a breakdown by keyword. Were they searching for web design? Marketing? Email marketing? The only way I know is by asking those that contact me.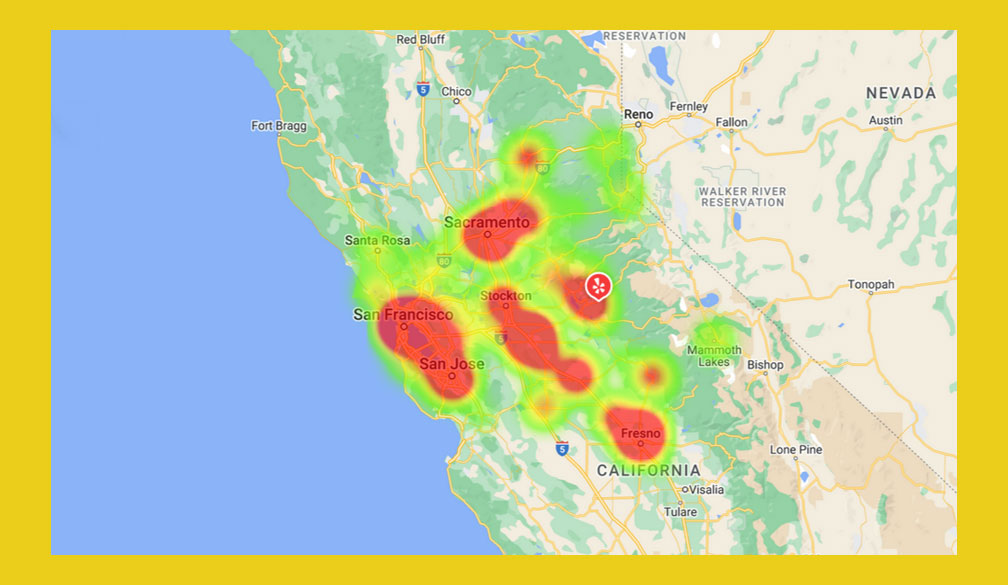 Yelp also provides a heat map to show the general area where people are searching from.
That's so helpful for restaurants, bars, home services, and other businesses that are very location dependent.
The actions customers take on your page is another useful metric. Ideally the main action should be your desired call to action. There will always be those looking for directions or a contact you another way, but if few people are clicking on your call to action, that's a sign it should be reworded, or the wording of the ad and profile need adjusting.

People that check Yelp reviews before buying
People that intend to make a purchase
Rank of Home and Local Service Reviews
Yelp Profiles that work
Free Yelp:
Be clear about the services you offer. That sounds obvious right? We often get so close to our own business we don't realize our customers don't actually know what we do – or more importantly how it benefits them. It varies by business of course, but 24 hour plumber, or HVAC maintenance.
Make the most of photo real estate.  Most photos display as a square image ratio. Make sure the most important part of your image isn't cut off. Consider adding a few words to the photo to clarify what it is. Not everyone will click to read the description. And speaking of clarify – make sure the photos are in focus, straight, and well lit. A few minutes of editing will make your photos pop. For example if you're a plumber, don't just take a photo of a water heater. Add context like "water heater installation" or "
Upgrade Package
Yelp offers a package to upgrade your profile. Most businesses benefit from each of the features, if not all.
Remove Competitor Ads
Call to Action
Logo
Portfolio
Business Highlights
Yelp Connect
Slideshow
Removing other ads, your logo, call to action,and slideshow are straightforward but the others have a few special twists. 
The Portfolio can be used in a few ways. Some use it to group similar products and services together – to continue the plumber example, one portfolio can be examples of water heater installs, another for new showers. Some use it to showcase work in multiple locations. Consider what your customers are looking for and group accordingly.
Business Highlights allows you to showcase attributes about your business. Are you a veteran? Have special amenities at you location? Speak multiple languages? Family owned? For certain industries you can also have your license verified adding more authority and credibility to your business.
Yelp Connect is a place where you can post news – new service, new employee, or special offers. The posts can have an expiration date too, so they are perfect for short term sales.
Ads
Well run ads can be very effective. They'll get your business at the top of search results by people who need your services right now. While you can dial down demographics like you can on Google or social media ads, you can set locations or a radius from your location.
Most people look at ads and just see a cost. But there's a better way to look at them. An effective ad brings you clients you wouldn't have otherwise. To fully evaluate and set a budget, consider the lifetime value of a client. This varies a lot from company to company and industry to industry, so you'll need to do some math to find what it is for you. It may even vary widely for different services you offer.
Let's choose some round numbers. If a new customer brings you $2000 in profit – isn't it worth running $1000 in ads that generate 10 clients a month? A 20x ROI is pretty good.
Are you ready to get started?