Crafting a quality website takes knowledge and research
There are so many site builder companies out there that say you can get a site up in an hour – and they are right. But you cannot get an effective site up in an hour.
At Cow and Rooster we have a process to build effective websites that look good, are easy for your visitors to use, and attract your ideal customers.
We do research into what terms your clients are using to search
We have taken the time to earn certifications in Mailchimp, StoryBrand, Google Adwords, and Google Analytics as well as web design and marketing
We also do the behind the scenes work to review your site analytics to make sure it's doing what you need it to after launch
Our experience avoids the mistakes companies make with a DIY site, saving you $$$
Every company deserves to have a quality website that attracts your target market and converts to customers. And you shouldn't have to spin your wheels trying to do that yourself. We're here to help.
What do I get with my website?
First, you get an ally to your business. Some companies just build your site, then you're on your own. That's fine if you don't mind doing the maintenance, watching for security issues, and paying multiple bills for premium themes and plugins. When I started, I knew I wanted to be a long term supporter of my clients and free them up to do what they love and do best.
Care packages aren't required, but I designed them to be a great value and customizable to what you need.
Your website should grow and evolve as your business does. We all develop new products and services, as well as remove those that no longer fit our business model.
Each website comes with:
Custom design to fit your brand and be appealing to your customers.
Base Security
Base SEO
Privacy & Terms page
Testing on modern browsers and mobile devices
Additional customization such as e-commerce, scheduling integrations, and more also available.
Care Plans Include
Hosting
SSL Certificate
Daily Backups
Security Monitoring
Software updates as needed
Testing after updates and fixes should the be required
Analytics Reports
Up to 2 hours of content updates/month
Additional levels of care include premium hosting and security, more detailed analytics, more frequent changes to site, and more are available.
If I have an old website is it salvageable?
Maybe! It really depends on how much information is outdated, if the plugins or theme are outdated, or no longer supported. If you need a major overhaul, it's often faster, cheaper, and more effective to start from scratch. Previous content can still be reused so don't go deleting all the things yet.
Cow and Rooster offers a free website audit.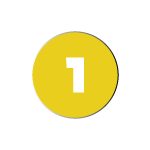 Schedule a complimentary 1 hour discovery call. We'll discuss what you have – what's working and what's not. We'll talk about your budget, expectations, and timeline. Feel free to ask me anything, as I'll likely be asking a lot of questions too!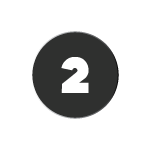 I'll send you a proposal with recommendations based on our discussion and what research into your digital competition turns up.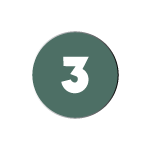 Sign the proposal, send the setup fee, and schedule a second meeting to go over specifics for your web design.
That's it!
Not ready for a website yet?
If you're just in the planning stages of your business we have you covered too! Get started with a domain name and custom email ( yourname@yourbusiness.com). This will make you look more professional from the start – and connect that to Mailchimp and you can start collecting leads and build a valuable email list.