Are you confused about what SEO is? You are not alone.
I came across this article by Fractl the other day about a survey of what people know about SEO. Turns out not much! One third of business owners do not possess even a basic grasp of Search Engine Optimization. If you'd like to compare yourself, you can take the quiz part way down their article.
SEO is a bit like an onion. There are many layers, and just when you think you have a good grasp, there's another layer! And once in a while Google swaps your onion for a different onion. Or adds some garlic, scallions, or other twist.
It's not necessary for all business owners to understand the finer details of SEO. You likely do not have the time – you're running your own business! BUT, having a good grasp of the general concepts will help your site perform better, help you help your web designer, and help your SEO & Marketing strategist, even if that's currently you.
So what exactly is SEO?
SEO stands for Search Engine Optimization.
That's still a nebulous description, right?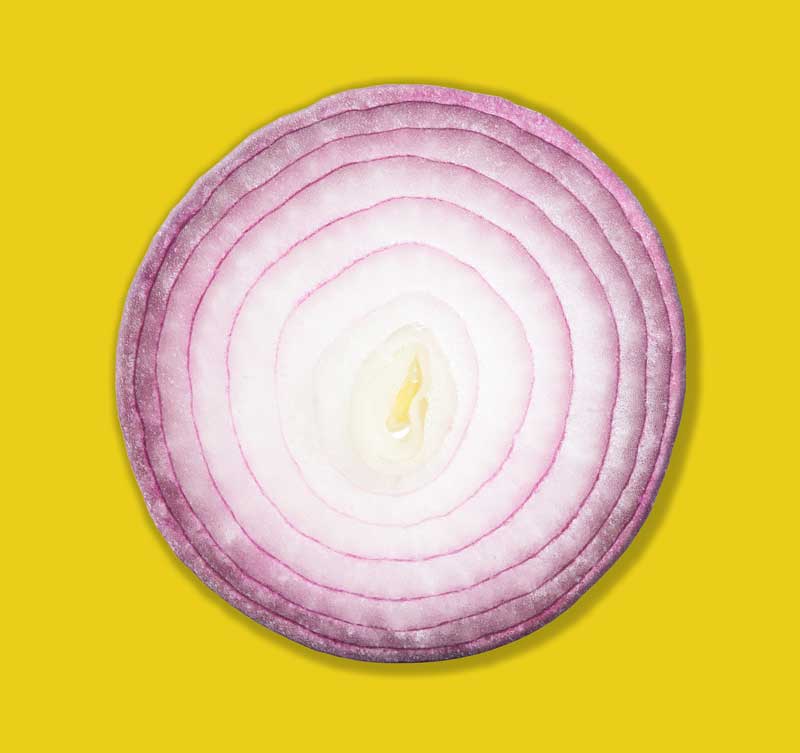 In human terms, SEO is the
process
of increasing
relevant
traffic to your website via non-paid Search results. It's the process of connecting what you offer to those looking for it.
Relevance and process are the two most important parts. Optimization is never finished. Your business evolves, your products & services evolve, your customers evolve, and the market evolves. Also, so what if you get 100,000 visitors a month to your site, if they aren't prospective customers? Would you rather have 1000 people visit and a 90% conversion, or 100,000 visitors and only a handful of conversions? Unless your business is just to generate a lot of traffic for ad revenue, you probably want the higher relevance and conversion.
Process is also important, because while there are tools, metrics and methods to improving SEO, it's not cookie cutter. What works for a pizza place in a small county will not necessarily work for a pizza place in Chicago. Different companies may have different goals too. Restaurants may want to show online ordering or reservations, shops may want to maximize sales, others may measure forms filled out.
This is part of the reason why costs for optimization can vary so much. More on that in a later post.
In human terms, SEO is the process of increasing relevant traffic to your website via non-paid Search results.
What else can SEO do?
Many people only think about SEO after a website is finished. I think this is a mistake. It should start before the website is created. The first step of the process is knowing what you want to rank for, and who you want to attract. Those two things are critical to a successful web design as well.
For example, let's say you are a bakery that has a store front, regular business deliveries (hotels, restaurants, offices, etc), and also a custom cake service. They are all related, so that helps, but the people that buy each service may be very different. Do you want all three to rank equally? Or do you want to focus on one over the other? Maybe one is more profitable than the others?
In short, SEO taps into and should be part of your business planning process.
SEO should focus more on your long term than short term goals.
Identifying your goals ahead of the website helps your web designer create a site that focuses on showcasing those goals. Often the most difficult part of creating a website for a new business is narrowing down the focus. Many new businesses aren't clear about their long-term goals and target market; creating a rough SEO strategy and Business Plan will save time and money. Will it evolve? Of course! But keeping your goals clear to everyone in the process will ensure your website, marketing, SEO and internal efforts are all working to support and inform each other.
What does the SEO Process look like? Stay tuned for the next post, and subscribe to make sure you don't miss it.